It's time for the next King's CROWNing Authors (Cajoling Random Observations Now) interview. Please welcome,  Deirdre Sullivan.
1. What sound drives you up the yellow wallpapered walls?
I'm very tolerant, unless I'm trying to sleep. But metal on metal. Like, the scraping of metal on metal can be really agitating.Or, when children cry. Because that is a noise that is also a job. Like "make me feel better, big human." Only loud. 
2. Have you ever gotten a writing related injury?
My laptop has gotten several of them, and it's a mac so it's ridiculously dear to fix. Half the screen is pink as I type this and it adds character. I was writing about witches in an old castle and I shut my laptop on a gin stick.
3. Do all pets go to heaven?
Yes, but not to the same heaven or my poor guinea pigs would get eaten by my dog.
4. I had a pet lamb once but then Easter came.
Oh no. did he turn into Aslan and start handing you pamphlets about boys and make-up?
5. List five songs from the 90s that you'd jive to.
Dusted by Belly, Pale by Kristen Hersh, Only Happy When it Rains by Garbage, The X-Files theme song by Mark Snow, which was the second single I bought, after eurovision sensation The Voice. Anything we won the eurovision with would get me out of my chair with grudging pride.
6. Do you know what hand-dip are? (I do them but, like, in an ironic way?)
is it a dying clothes thing or an Arthritis thing? Or both? Glamourous both?
7. Have you ever tried to talk to a Limerick person about Frank McCourt? 
I have complained about him. I really didn't like Angela's Ashes when I was a teenager, because I thought he was
kind of a brat. Which was probably part of the point of certain parts of the book. I should read it again. I was young and used to novels where rich people fell in love with each other and went on holidays to exotic locations. Frank McCourt is many things, but sadly not an exotic location.
8. Dark nights but bright lights or sunny days with lots of haze for reading?
Either. Both. I always have at least one book with me. And if I don't, I get antsy.
9. Do you know anyone who takes themselves too seriously, how and why?
Sometimes I do. I know more people who don't take themselves seriously enough, who play achievements down and don't appreciate how magical they are. You want just the right mix, where you're confident in yourself, but also aware that everyone has something to offer and a right to be heard. Unless they're bigoted. In which case, shush.
10. Please ask me a question.
What's hand-dip? Is it a sex thing? (I won't tell anyone)
Oh, you are naughty. There goes my coffee all down my top. The hand-dip is a 70s dance move. I heard about it siobhan o'dowd's books Solace of the Road and. of course, I saw it in Clueless.
 Thanks Deirdre, it's been real. Props.
About Deirdre Sullivan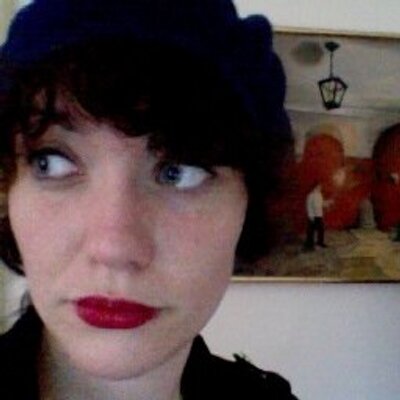 Deirdre Sullivan, who is from Galway but is now living in Dublin, is many things: a riddle within a mystery within an enigma, a champion napper and the guardian of two ungrateful guinea pigs who keep vowing to destroy her. She would like to see them try, the little fools. When she is not being a fantastic writer of books for kids and teenagers, Deirdre is a primary school teacher.
She completed an MA in drama and theatre studies before going on to do postgraduate studies in primary education. As part of this, she took a course in writing under the direction of Siobhánn Parkinson and had her first novel, Prim Improper, commissioned for Little Island; she has since written two more books in the Prim trilogy as well as three books in the Nightmare Club series under the name Annie Graves. Watch out for her completely different teenage novel, which is coming out in in 2016.
Links
 https://twitter.com/propermiss
http://gunstreetgirls.blogspot.ie/
https://www.facebook.com/DeirdreSullivanWriter